Explore Lisbon to Bélem by Bike
A good way to discover your next destination is by bicycling! If you are a regular cyclist or even just a vacationer, the ride Lisbon tour suits you. Our itinerary is always descending and flat so there is no necessity to provide any effort.
We'll ride the 18km route during 3.5h hours from the city center with many stops on our way to Belém! During our visit we'll stop at some points where I'll explain about what's around. We're connecting Lisbon and viewpoints with memorable stories and facts on bike.
Finally we'll end our visit with a sweet pastry in Belém where I'll give you my best recommandations for restaurants and monuments to visit before to move back to our departure point in the city center.
It's the perfect way to get around in the city. It will be an experience you'll never forget!
"We had great fun on our recent trip to Lisbon. Thomas was a great guide giving us the history behind some of lisbon's great landmarks The cycling tour was a great introduction to the city and Bélem. We were even able to sample the local delights of pasteis de Nada and Ginger the local drink sold by the old ladies in Alfama Would highly recommend"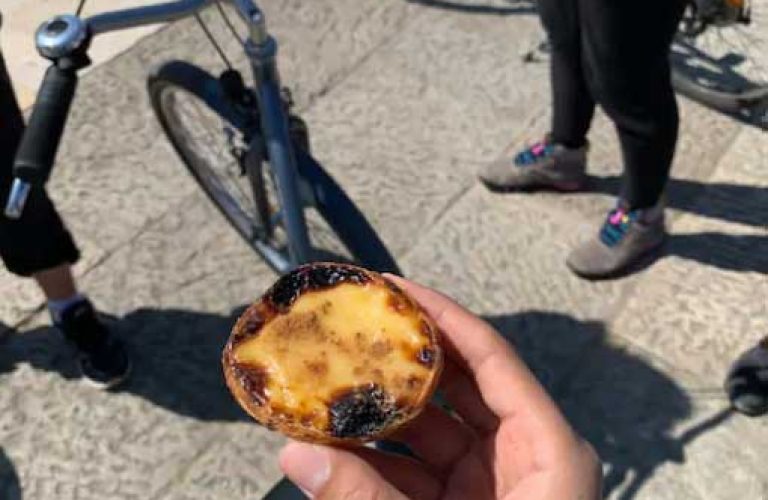 TRY THE LOCALS SPECIALITIES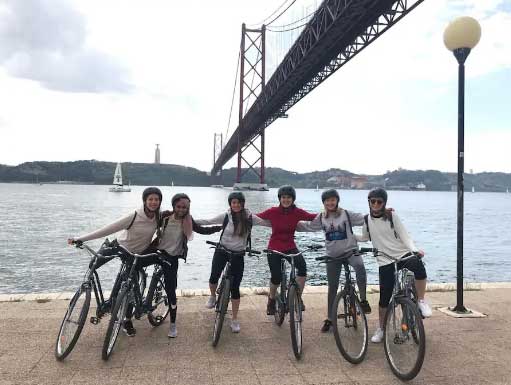 CONNECT WITH OTHER TRAVELLERS
"My experience was just as described by Thomas and other reviewers. Besides the tour, which was also a chronological history of Lisbon, I enjoyed hearing a bit about contemporary culture from a resident. It was a lovely thing to do and gave a feel for the waterfront of Lisbon which you could only do in an afternoon by bike."
Where we start/end our trip