Discover a stunning city with the #1 Bike Tour in Lisbon.
Feel the city atmosphere.
RideLisbon Bike Tour shows you Lisbon like nobody else can – with small groups, hidden gems, quirky history and amazing photo opportunities.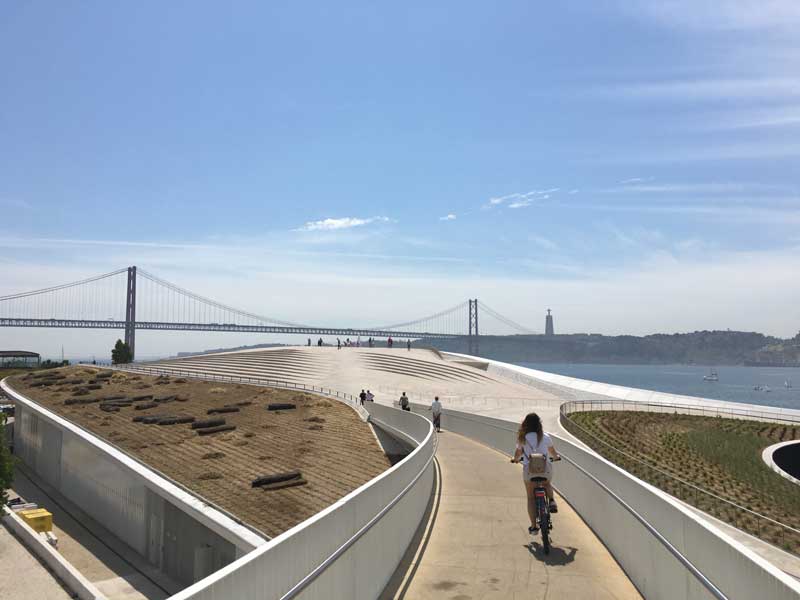 "The tour was amazing! In my opinion it is a must-do when you are in Lisbon. Super interesting, exciting and unique experience!"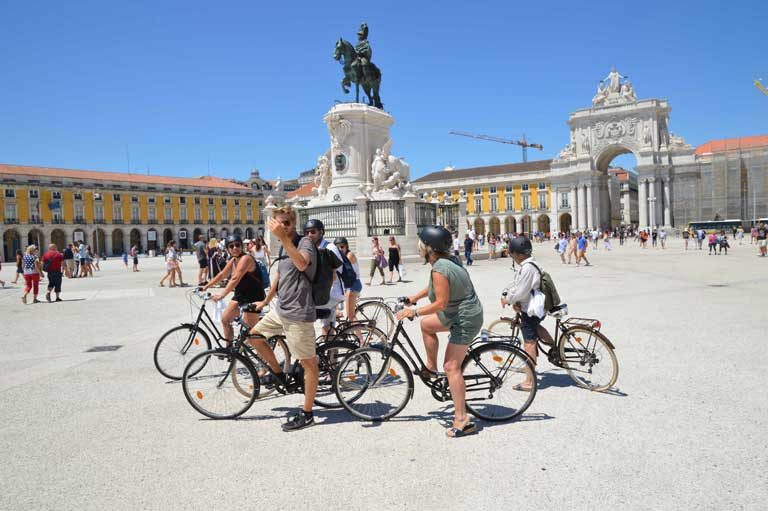 Discover Lisbon with a Bike Tour
Our mission is to show you places you won't find in any guidebooks. You'll feel like a real lisboets on our tours.​
"Thomas has a very deep understanding of the local culture and people. He was very friendly and enthusiastic to show us around. The tour was full of accurate informations, nice places and interesting facts. We got to discover Lisbon from a different angle. We also got a taste of local drink and the best pasteis of the city, according to him (and we agree ;))"
Biking is the best way to see the city, hands down. You'll cover more ground than you could by walking, and follow a route you'd never see on a bus tour. If you want to get the most out of your time, our bike tour in Lisbon are definitely the way to go!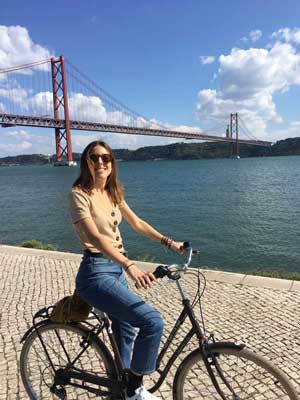 "A fantastic bike tour with Thomas this morning. Winding through the old streets of Alfama and then on to Belem along the water side bike lanes. The prefect start to a few day in Lisbon to find our way around. Can't recommend this trip enough."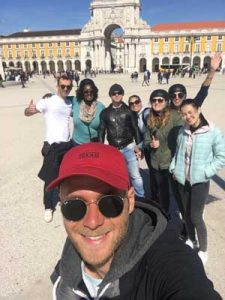 Hey there I'm Thomas! I'm 28 years old and I love to explore new places and learn about history.
A European-tour by bike during a year made me understand that riding a city by bike let you see much more things and is perfect to get around and feel it atmosphere.
I finally settled down in that lovely city full of history where I'm offering my knowledges during a tour for already thousands of happy travelers.
I look forward to share with you my expertise of that beautiful city by bike!
Alicia Poumeyrol
02/03/2020
Super expérience de Bike tour avec Thomas pour visiter Lisbonne. La balade fut très agréable avec des explications sur chaque site visité et sans oublier le meilleur pasteis que nous ayons dégusté ! Merci Thomas pour ton accueil !
Ranjith .K.Soman
14/02/2020
Exploring Lisbon with Thomas was great. He showed immense passion for the city and gave real life perspectives of living in Lisbon. He took us through unexplored paths, made us taste local delicacies and took us through the history. I would reccomend Thomas's tour to everyone. It would be great if you could take it at the start of the trip.
Thomas gave a great bike tour! He was personable and thoughtful. Gave us good insights into the sights we saw. The pastel de nata in Belém was delicious! Bike tour Totally beats a bus tour any day!! Thank you!
Thomas was amazing. I find myself cycling and moving with the bike everyday so, this was an great experience and really quick way to get to know every corner of the city in the shortest amount of time. Brilliant experience and totally recommended!! Plus a little freebie at the end! Ha! 🧁
Thomas was a wonderful, chill, and educational guide . The ride was safe and leisurely. It was also great getting to know his story of how he ended up in Lisbon. Makes you want to follow the same path in life.
Thomas was the BEST!! This was our favorite thing we did in Lisbon. He is incredibly knowledgeable, personable, and did not rush us from spot to spot. We got to enjoy each location.
Phillip Verheyden
27/01/2020
Awesome tour! We did this on the first day we were in Lisbon and it was a great way to knock out all the big sights. Thomas was extremely knowledgeable about the history of Lisbon and gave a lot of context for all of the places we went to, and great conversation as we rode to the different stops. The restaurant recommendations Were also excellent for the days following the tour. We have done bike tours all over the world and this was one of the best!
Lynn Blacklock
25/01/2020
Thomas was a really great tour guide. He had a great knowledge of Lisbon area and history. The route is cleverly planned to include the interesting historical areas of the city, whilst still being very easy to Cycle and picturesque. Thomas made the tour interesting and fun. I would strongly recommend.
Kaylan Marckese
22/01/2020
This tour was fantastic and something you're not able to do just walking. Thomas allowed me to do the tour when I was the only person to sign up which only made it more personal. We were able to see more of the local areas and gain an interesting perspective more than you could as a visitor. It was a great way to learn more about and see more of Lisbon in a few hours!
I really enjoyed the experience of cycling with Thomas. The information he shared, the nice route, his advices, and overall his personality and willingness to chat is always refreshing when you're traveling alone. I felt off from the bike, just a very little scratch on my hand, but I wanted to high light he was fully prepared with the cares I needed. Totally recommended!