Cycling in Lisbon Portugal
Cycling in Lisbon is a challenge. Indeed the Portuguese capital is not the most bike-friendly city compared to others like Amsterdam for example. The cobblestones offer no comfort for cyclists at all and the tram lines make the experience more dangerous. But like any city in Europe, unclogging roads and improving air quality has come to the fore. Since 2010 Lisbon has invested millions in infrastructure to make the city more cyclable. There is currently 80 km of cycle paths and this should reach 200 km by 2021. 
There are many advantages to cycling in Lisbon. It is a way to move more easily, healthier for nature and above all more economical whether it is for your business trips or for the holidays during your visit to the Portuguese city.
There are currently 6 routes right now in the Great Lisbon.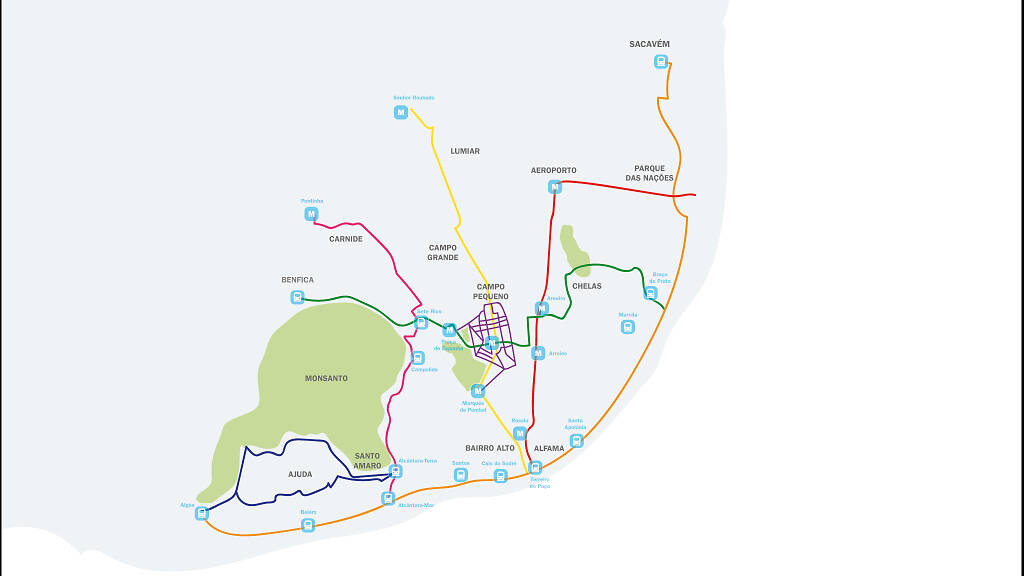 Cais do Sodré – Belém

Entrecampos – Saldanha

Restauradores-Monsanto

Campo Grande – Parque Das Nações

Cascais – Guincho

Belém – Trafaria
The lines "Entrecampos-Saldanha" and "Campo Grande-Parque Das Nações" are not really of interest when you visit Lisbon during your holidays. Indeed these 2 lines mainly serve the business districts of the city.
On the other hand, the "Cais do Sodré-Belém" lines; "Restauradores-Monsanto"; "Cascais-Guincho" and "Belém-Trafaria" can be interesting itineraries for bike rides. Immediately encountered by the most emblematic line of Lisbon, that preferred if you are here for a day.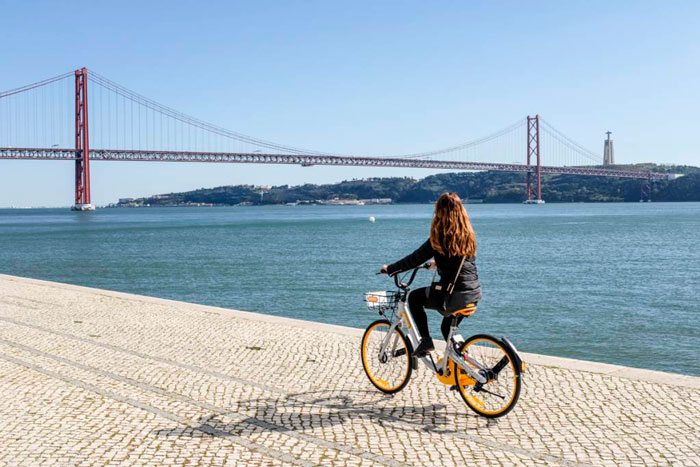 This bike lane was built in 2010 and extends from downtown Lisbon (Cais do Sodré) to Belem. The line is a total of 7 km long enough to take advantage of the view and we are talking here of a pure cycle path, not shared with cars as is the case in the city center. This is why it is the most recommended bike lane for its ease and safety. A daily tour is offered by our bike company RideLisbon which allows you to explore the emblematic districts of Lisbon from Alfama to Belém on a flat and easy route. if you want to know more click here.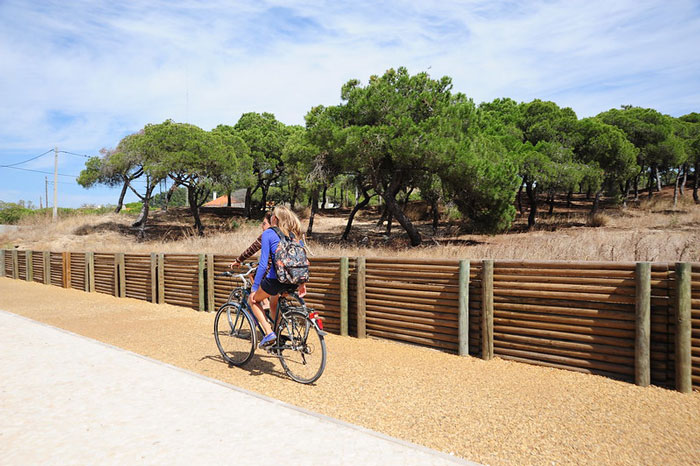 If you still have a little energy after your journey from the city center to Belém you can continue your trip on the other side of the Tagus to Trafaria. The Belém river station links Lisbon and Trafaria every 30 minutes, its cost is € 1.20 per person and bikes are accepted on board. on the other side, you will come to Trafaria, a very cute little fishing village. but the most interesting is the bike path accessible directly from the arrival of the ferry. This track will take you to the most beautiful beaches of the Costa Da Caparica.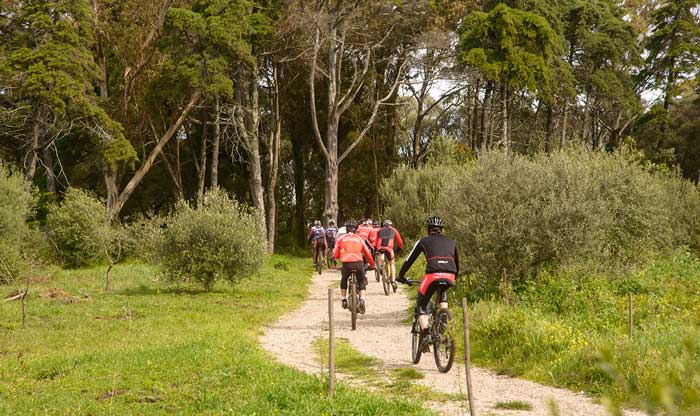 If you like forest walks this bike lane is for you. The course is not that easy, a lot of climbs and dirt road but the ride is worth it. You can start from downtown Lisbon at Restauradores square by going up the Avenida da Liberdade to Eduardo VI park. From the Campolide district, you only need to cross the main road to reach the Monsanto forest and its vast expanses. If you are still not tired the park has 40 km of cycle paths. What to do all day.
From the marvelous city of Cascais a bike-lane is waiting for you. That 7km route will take you to one of the most stunning beach of the great Lisbon, its called "Praia do Guincho". 
If you are interested in the history of Lisbon and Portuguese culture, don't hesitate to join one of the best tours in Lisbon to find out more. During 3h30 you will discover the city from east to west, at an easy pace and discover the best highlights of Lisbon during a bike tour.