Lisboa Card, the city pass to discover Lisbon
If you have planned your holidays in Lisbon and want to visit the city's museums and get around cheaply, the Lisboa card may be a good option. To summarize, this card has 3 uses:
A transport card

A pass for museums (see list below)

A discount card
Here's our review to find out if it's worth it.
Our review about the Lisboa Card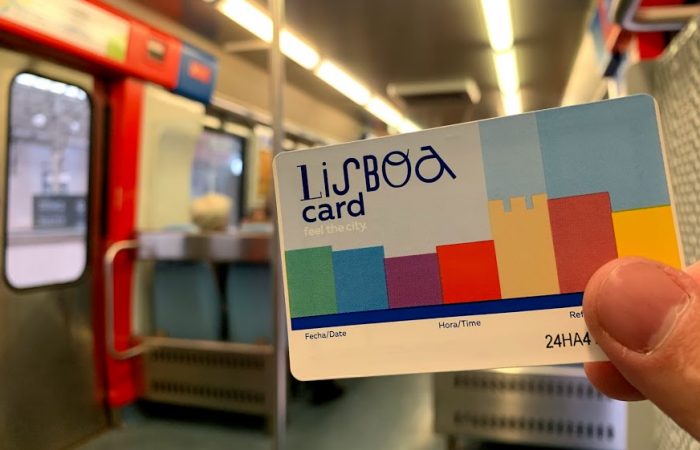 The Lisboa Card is the official card for the city of Lisbon. It allows many discounts to be obtained for a defined time and exists in a 24, 48 and 72-hour version. This means that during this time you will be able to benefit from:
Unlimited access to transport: the bus, the tram, the metro but also the funicular as well as the Santa Justa lift
Free transport to get by train to Sintra and Cascais.
Discounts in shops
Free access with skip-the-line for 26 museums and monuments, some of which are listed as UNESCO World Heritage (list below)
List of the museums included:
Rua da Augusta Arch Viewpoint

Santa Justa Elevator

Anastacio Gonçalves Museum & House

Estufa Fria (botanical garden)

Lisboa Story Center

MAAT – Museum of Art, Architecture, and Technology

Monastery of Jeronimos

Tower of Belém

Air Museum

Archeology museum

Museum of the Royal Carriages

Contemporary Art's Museum

Music Museum

Santo Antonia Municipal Museum 

Municipal Museum – Palacio Pimenta

Municipal Museum of the Roman Theater

National Museum of Art Former

Tiles Museum (Azulejos)

National Museum of Theater and Dance

National Museum of Ethnology

Museum Rafael Bordalo Pinheiro

Palace Palace of Ajuda

National Pantheon

April 25th bridge Experience
List of the museums and monuments with a discount:
Discoveries Monument (30% discount)

Fado Museum (30% disco unt)

Berardo Museum (10% discount)

Aerobus airport shuttle (55% discount)

Calouste Gulbenkian Museum (20% discount)
A card designed to travel everywhere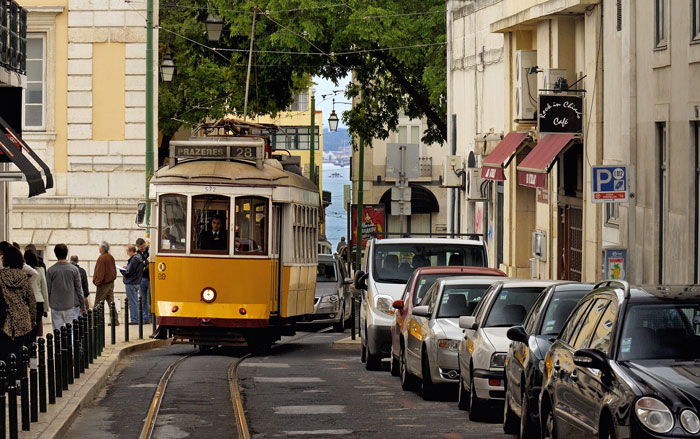 With the Lisboa Card, it is possible to travel anywhere in the city and unlimited. The city is quite well-served thanks to the many public transportations so it is very easy to get around.
Whether by bus or metro (the fastest option but certainly not the most fun), by tram with the popular line 28 which will take you to the top of Alfama or tram 15 which will take you to Belém. It is even possible to take the few funiculars from Lisbon like the Bica one and also the Santa Justa elevator and its panoramic view of the city center. 
Is it possible to get to Sintra with it?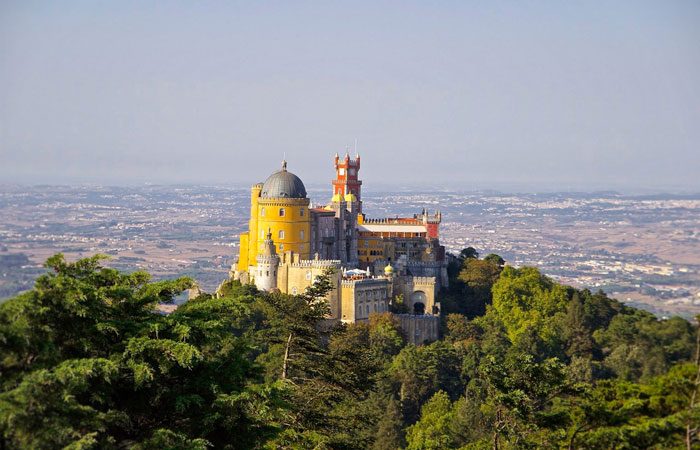 Yes. Sintra is part of the Lisboa Card coverage network. With the pass, you can go to the many castles and palaces of Sintra. However, the card does not allow you to access the monuments. 
It is also possible to go to Cascais by taking the train from Cais do Sodré in the city center. This station makes the Lisbon-Cascais route every 30 minutes.
Generally speaking, yes. Take that example:
You arrive in Lisbon on Friday evening for the weekend and have very little time to explore the city. You wish to spend your Saturday visiting the many sites of Belém and the city center by traveling mainly by public transportation. 
Here is a quick summary of what would cost you a classic day without the Lisboa Card on a basis of 2 people;
Discovery of Alfama in the morning – free
Visit of the Azulejos museum (recommended) –5€/ pax – €10

Lunch

Tram ride to Belém – €3 / pax – €6
Visit of the Monastery of Jeronimos – €10 / pax – €20
Visit of the Belém Tower – €6 / pax – €12 
Visit of the MAAT (modern art museum) – €5 / pax – 10 €
Return to the center of Lisbon by tram – €3 / pax – €6
This gives us a total of €64. By taking the Lisboa Card at €20 per person for 24 hours, we would save €24! This is why this card is profitable IF you want to visit museums and take transport. 
I would say that the card is profitable BUT 24 hours is more than enough to take full advantage of it. For example, if you take the card for 72 hours at €42 per person, you will have to do a lot of museums and trips to make it effective.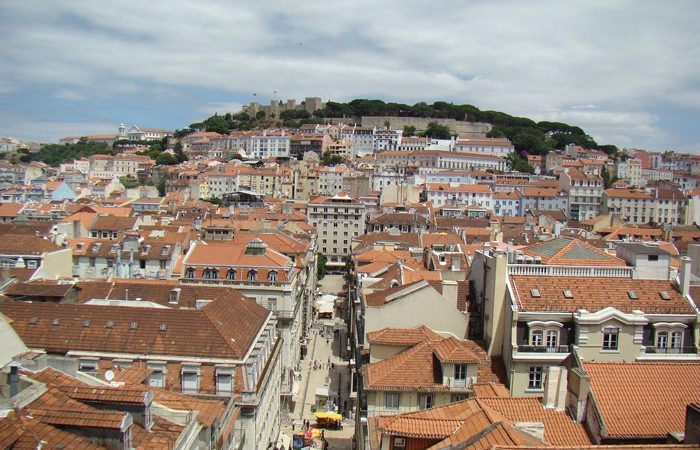 To save time and anticipate your visit, the card can be purchased online on the official website. After your purchase you will receive a voucher to exchange in one of the exchange offices:
| | | |
| --- | --- | --- |
| Name | Address | Schedules |
| Lisbon Airport | Arrivals Gate | Every day from 7am until Midnight |
| Terreiro do Paço | Praça do Comércio | Every day from 9am until 8pm |
| Lisboa Story Centre | Praça do Comércio, 78 – 81 | Every day from 10am until 8pm |
| Palácio Foz | Praça dos Restauradores | Every day from 9am until 8pm |
A bike tour as a good alternative to the Lisboa Card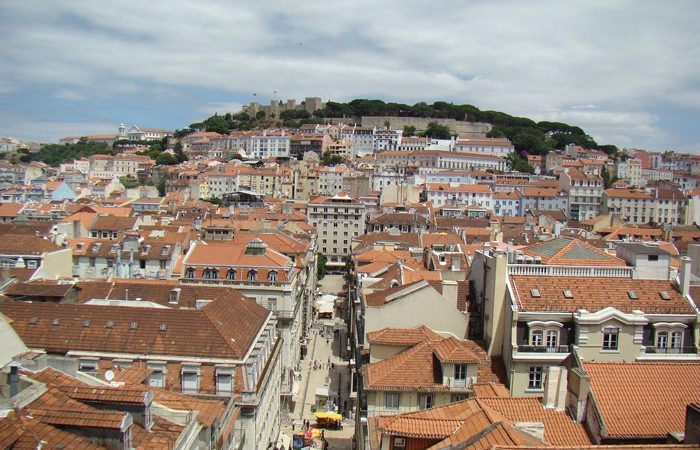 Our company RideLisbon offers bike tours that can replace a simple tourist card. For almost the same price as the Lisboa Card we allow you to participate in a unique experience. During a 3h30 bike ride, we will discover the emblematic districts of Lisbon. Starting from the city center we will explore the Alfama district, the village of Lisbon where Portuguese traditions and customs are still up to date. We will discover the local culture of this area by sharing a moment with the locals.
Then we will cruise along the Tagus river like the Portuguese sailors except that we will be on dry land, on a 7km long bicycle path, one of the most beautiful in the world. Arriving in Belém we will be in awe of sublime monuments such as the Monastery of Jeronimos or the Tower of Belém, two national treasures listed as World Heritage by UNESCO. We will end our visit with a local pastry before returning to the center by this cycle track along the Tagus. It will be a pleasant moment to chat with other travelers and exchange good addresses etc. 
If you want to know more about the tour offered by RideLisbon and book a tour, please click on the link below
Can I go to Sintra with the Lisboa Card?
Yes! Sintra is part of the Lisboa Card coverage network.
What's included with the Lisboa Card?
You have an unlimited access to public transports (bus, tram, metro) inside Lisbon and also to Sintra and Cascais. On top of that you have a free access for 26 museums and monuments plus some promotions in shops.
Is the Lisboa Card worth it?
Generally speaking, YES. If you're really into museums and like to see a lot of stuff, the Lisboa Card is definitely worth every penny.
How much cost the Lisboa Card?
From 20€ for 24h per adults to 42€ for 72 hours. The price per day actually decrease when you take the card for more than 24h.
Where to buy the Lisboa Card?
The Lisboa Card can be purchased online and in exchanges offices in the city center mostly.