Plan The Perfect Lisbon Stag Do
So you are thinking about Lisbon for your next stag do? Congratulations you just chose the right place!
Lisbon is currently one of the best destinations in Europe for a stag weekend and we understand why. 
300 days of sun, the cheapest bars, great clubs, nice beaches around and plenty of activities to do: enough to have an epic weekend. 
Guys! Here's the only Lisbon stag do guide you'll need.
Some advice before you come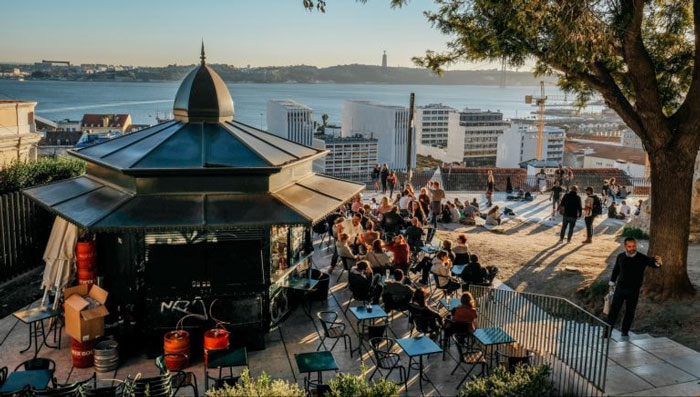 Lisbon is dealing with a tremendous amount of tourists and some of the locals might be annoyed by them. Being rowdy in public won't help you much here and there is some advice to know to enjoy your time in the city. 
Always plan ahead your restaurant's bookings. Most of the restaurants here in Lisbon are too small to welcome groups of 10 and plus. Make sure to check our list of restaurants that accept big groups. 
Like anywhere else in South of Europe, the clubs are quite empty before 2:00 am
Save money and take Uber instead of public transportations, especially for big groups that will be cheaper 
Be aware of the pickpockets, so always travel light
Some drug dealers will approach you to sell their stuff. Don't fall for it because these are not weed or cocaine but just oregano and flour. Actually they try to sell to the most ignorant one. 
Don't extend the party up to your Airbnb apartment, think that some families are living there as well and might work the next day.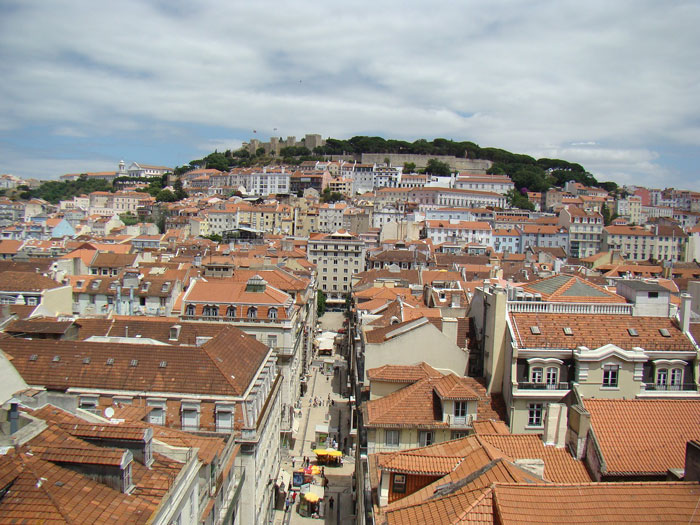 Doing your stag do in Lisbon is actually a great idea. Firstly you won't have to check the weather constantly because it is one of the sunniest cities in Europe and doing activities outside won't be a problem.
Then, Portugal is quite "poor" compared to the other countries in Europe so the cost of living here is really cheap. That means that you don't necessarily need a big budget to travel to Lisbon and spend a fortune on restaurants and activities. For instance, you will easily find some great restaurants for 6-8 euros per person. 
In a few words, Lisbon is: great weather, cheap food, and good services. 
Lisbon Stag Do Activities
The good thing about organizing your stag do in Lisbon is that you'll find a lot of activities to do without spending your whole budget on it.
Beyond all of them, we've listed for you the 3 best stag do activities in the city, those that you will love for sure. 
#1 - Discover Lisbon by bike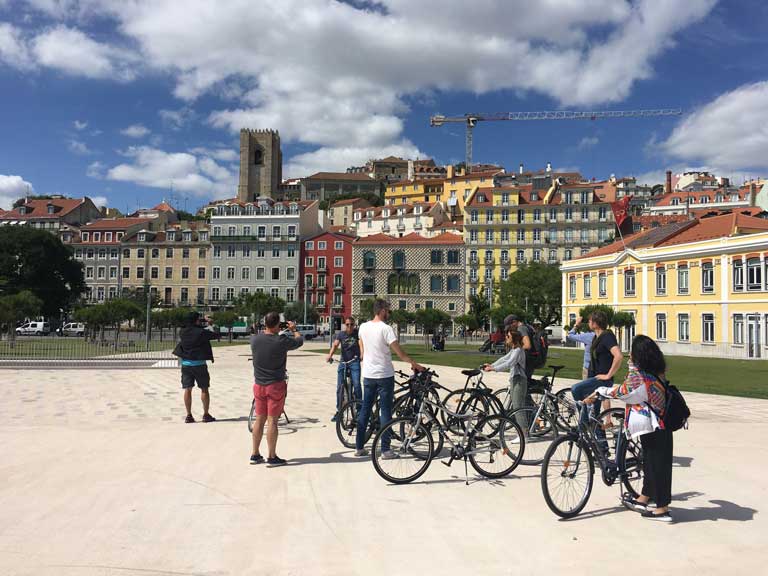 To make sure to make the most of your time in Lisbon, doing a bike tour might sound like a great idea. The local agency RideLisbon offers bike tours every day to explore the famous districts of the city. 
During 3h30, the participants will have the chance to bike two emblematic areas: Alfama and Belém. 
The first area is one of the oldest districts in Europe, from there you can feel the local atmosphere, the guides will explain to you everything about the Portuguese culture and fun facts about it. 
The second area, Belém, is the cultural place of Lisbon with over 10 sightseeings and which some are listed at UNESCO. 
The tour is a great way to discover Lisbon from East to West in a short time. Because yes, a stag isn't only about drinking and partying all day. 
If you want more information about the next tours, check out the link below.
#2 - Drag Queen Taste Experience
This is kind of unique, right? I mean we haven't seen this experience anywhere else.
Each day, a dinner composed of some Portuguese specialties is organized where the participants can get dressed up by the organizers in a drag queen style.
During those dinners, you're not yourself but you play a role and there is no reason to be shy or what because everybody looks the same.
A drag queen show is organized as well where the guests can get involved in it too. A memorable party during your stag do in Lisbon. 
#3 - Take a Surfing lesson
We have the chance in Lisbon to be located right next to the beaches. Actually, crossing the 25th of April Bridge (the one that looks like the Golden Gate Bridge) and taking the first exit will get you to a 30km long coast called the Costa da Caparica where you will find several surf spots, from beginner to expert.
By taking the bus TST 161 from Praca de Espanha or with an Uber (approximately 25 euros), you can get to the closest beaches of Lisbon. There you will find many surf schools that offer lessons for around 30 euros per person or if you already know how to surf you can just rent a board from them.
Best 5 Bars for a Stag Do in Lisbon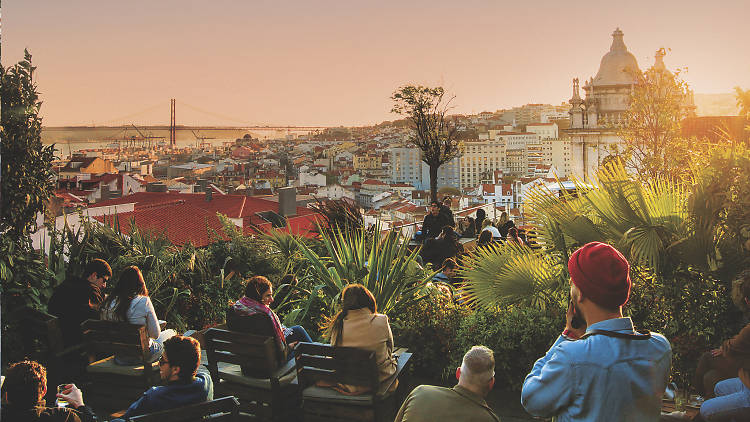 When it is about partying during your stag do in Lisbon, there are two areas you should focus on: Bairro Alto and Cais do Sodré.
Usually, people start the party in Bairro Alto (the high neighborhood in Portuguese) for a quick warm-up and when the Bairro Alto's bars close at 3am, they get down to Cais do Sodré and the Pink Street to extend the party till the sunrise. 
We recommend you to take that itinerary too and we've listed the 5 best bars right now.
#1 - Any Bar in Bairro Alto
Yes, that's correct. Cocktails in Bairro Alto are extremely cheap and there is no wonder why this the best place to start the party.
From Wednesday to Sunday night you can see the huge crowd taking over the streets of Bairro Alto. The bars there at really cheap and there is no bar better than another, they all serve the same thing at the same price.
If you're on a budget, you should party in this area. Imagine with 10€ you can get a pint of Mojito (yes half a liter of Mojito) for 6€ and 2 pints of beer at 2€ each. To get into Bairro Alto, you should start from the Luis Camoes square. 
One of the best bars in town. This is quite a difficult place to find so check out that Google Maps link because even the bar itself isn't properly listed on Google. That bar is located on the roof of a car park. The rooftop is massive, with a 500sqm terrace, enough to fit your group for your stag do in Lisbon.
From 1pm till late at night you can chill around, dance, try the long cocktails list and above all admire the stunning view over Lisbon's city center. A great place to start your evening and enjoy the sunset view.
The place literally means pension of love and that is for a reason. The bar used to be a brothel that closed following the new Portuguese law about prostitution. A few years later, the bar reopened and a similar decoration helps to remember how gorgeous the place was.
Now you can find a bar that serves great cocktails every night,  a pole-dance bar to show your hidden talent to your friends and sex shop. The kind of place you'd like during your stag do in Lisbon. 
One of the most original bars in Lisbon. The place opened in 1901 as a delicatessen and kept the same decorations as before. On the wall and all over the bar you will find an impressive collection of figurines from all over the world.
The menu is impressive too with about one hundred cocktails and 40 different teas. A must-see when in Lisbon. 
One of our favorite places in Lisbon. Casa Independente is a cultural association based in an ancient palace. The place is quite huge (500sqm) and nicely decorated.
You will find inside some bars, a dancefloor, a big patio, some exhibitions but the best is that the entrance is free! This could be a nice place to start your party or just a little warm-up.
Top 3 Clubs for a Stag Party in Lisbon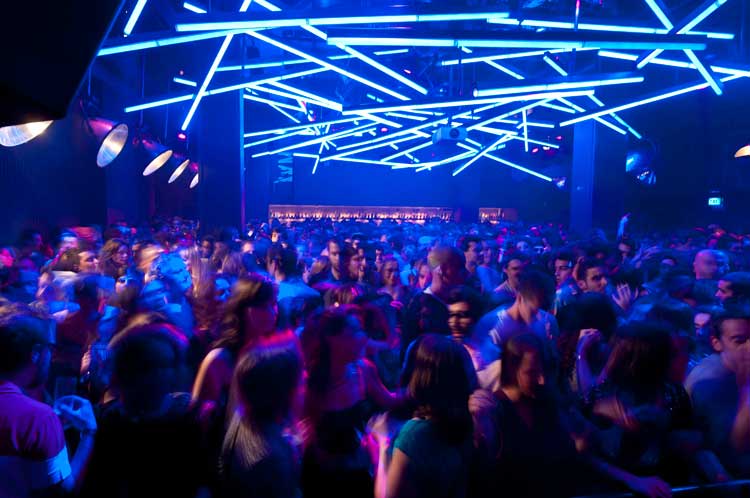 If you like clubbing, you've come to the right place. Lisbon is currently the best clubbing destination in Europe with several clubs that offer the greatest sound system.
Please note that some clubs won't tell directly that you can't enter but will kindly ask for an entrance fee of 300€ per person. Obviously don't pay that much, the usual price shouldn't be more than 20€. Also, no one goes to the club before 2 am and the party can last until 7 am.
Owned by John Malkovitch (yes the actor), Lux Fragil is one the best club in Lisbon and even of the country. The place is really huge with 3 floors.
Despite the terrible reviews that you can find online about the bouncers trying to charge you 300€ the entrance instead of 12€, this is still a good place to party and worth the wait. Also, make sure to get dressed nicely.
The name really suits the club's location. Hidden into the vibring area of Bairro Alto, you will have to ring the bell in a residential building where no signs mention any club or bar to get inside.
Once there, you could join the crowd grooving for alternative, indie music from the 80s (the club is open is 1988!). If you like that type of music, there is no other better club than Incognito for that. 
Located in the so called Pink Street in the area of Cais do Sodré, MusicBox is a great alternative to the huge clubs that Lisbon has. There is one dancefloor, not big to be honest be not too small either just enough to enjoy the party during your stag do in Lisbon.
The programmation is very eclectic from rap to rock to techno, there is enough for everybody. Sometimes the party starts with a concert and live music, followed later by a DJ performance. Check out their calendar to know more about the upcoming events!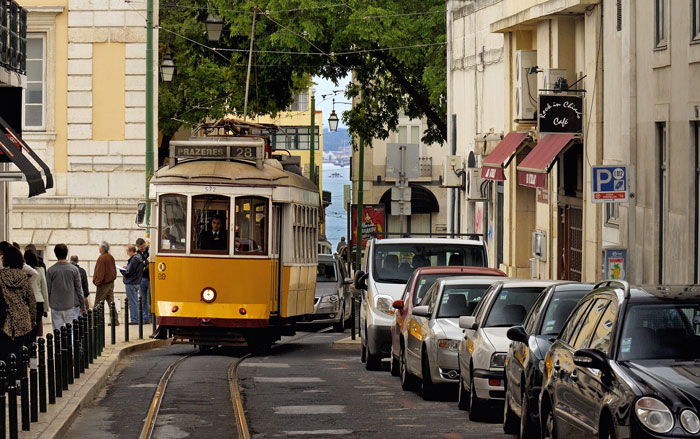 First of all you have to know that it is quite easy to get around in Lisbon, even for a big stag group. There are multiple ways to commute but we will show you with some clear examples what you should do and why. 
That's an easy solution, fast, efficient and cheap but not always (see for Uber). There are a lot of bus, metro lines and tramways in Lisbon which connects the whole city.
Ideally it would be better to purchase any ticket in a metro station because that'll be cheaper compared to onboard (see price). While purchasing your ticket in advance you will pay 1,35€ and onboard 2€ up to 3€ which can be quite expensive for a big group.
You then have the opportunity to purchase a ticket for 24h for 6€ but come on, to make it worth you'll have to use it a lot! Taking public transportations is not the cheapest solution actually to get around in Lisbon for a group and the ideal option in my opinion will be Uber.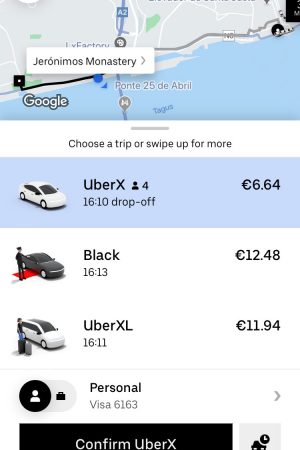 Uber just like the dozen of other platforms in Lisbon are making things so much easier for us. The rides are so cheap that it can compete with the public transportations prices (I'm serious).
Let's say you are a group of 4 and want to get to LX Factory from downtown Lisbon. If you were taking the tramway, it would cost you 3€ per person so that's about 12€ and just for one way. But you're smart and you'll take an uber and the ride will only cost you 4€ … in total!
So I'm not saying that because it is the fastest way to get around, it is because it is even the cheapest way. Now you know!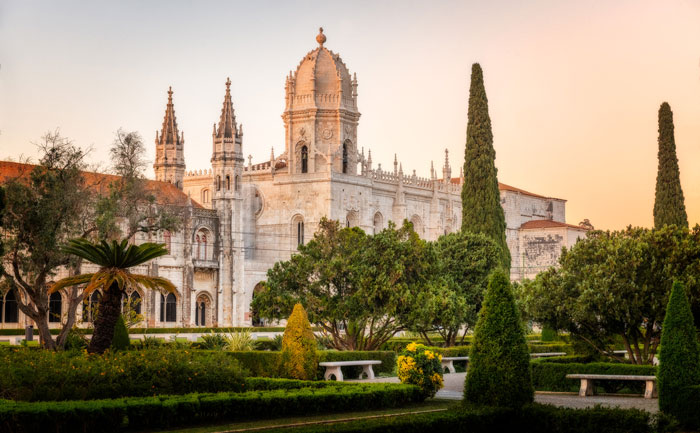 If you want to mark a sober pause during your stag do in Lisbon (we know the struggle), this is made for you! Let's be honest, you won't have to visit everything if you are here for stag do but there are two places you should visit in priority: Alfama and Belém.
The first one is the oldest area of the city, known to be built by the Arabs more than a thousand year ago. Inside, you will feel like you're in a village where everybody knows each other, greet each other constantly. But don't forget you're still in a European capital of 2 millions people, and the atmosphere in Alfama is quite unique.
The other place you should visit is Belém. This popular district which is located on the west side of Lisbon is the cultural place of the city. The area has more than 10 different sightseeings and 2 of them are part of the UNESCO world heritage (the tower and the monastery of Belém). 
If you would like to visit both areas with your stag group, the bike tour company RideLisbon offers a daily bike ride to visit both places during a morning or an afternoon. It is a good way to explore the city and know more about it local culture. To know more, click on the link below.
Where to eat during your stag weekend ?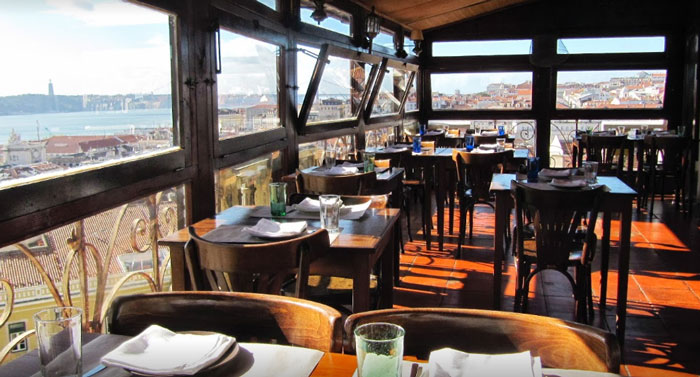 When you're planning your stag do trip in Lisbon, it is fundamental to book the restaurants prior to your arrival. Usually the restaurants here have a small capacity and they get filled up quickly. So having a large group can become a problem but don't worry, we'll guide you through that. 
The best districts of Lisbon to eat are Chiado, Bairro Alto and Cais do Sodré. The ones you should stay away from are usually the Baixa area and Alfama because of the several tourist traps. 
We have created a map of the best restaurants in the city: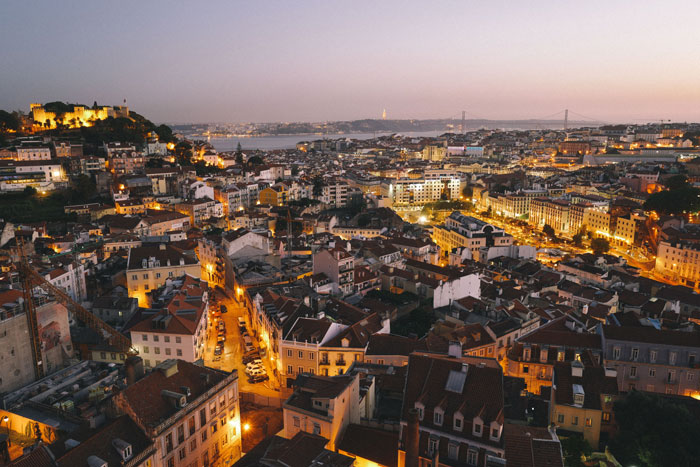 It sounds obvious but you should look for a place in the hyper-center of Lisbon for your stag do. Because getting around with a big group can be hard, you should find a place in the center, close to the different bars, restaurants and all the other attractions.
Maybe you will pay your Airbnb a little bit more than the average but being so close from everything is priceless. Plus you could even save some money by not using the taxis or metros. 
You should search for a place in Bairro Alto, Chiado or Principe Real. Like this you can do almost everything by walk.
With 260 days of sunshine per year, there is a minimal risk of getting soaked for your stag weekend in Lisbon. 
Let's say that starting from May until the end of October you'll be fine. 
If you have a good budget, coming in June is the best time of the year. At this period, it's summertime, everything looks nice and everybody's out for Santo Antonio parties. Because yes, don't think that you'll be the only one to party around.
June is known in Lisbon to be literally a month of parties. From the 1st until the 30th of June, Portuguese are paying homage to a Saint called Santo Antonio. And behind the religious symbol, it is a good excuse for the locals to party all day, drink beers while eating sardines.
So come and join the party in June with your stag group!
We hope that you found what you wanted through this guide. If you'd like to know more about the local culture and get some good tips about the city, doing a private bike tour with a local guide can be also a good introduction to the city.